Providing A Venue Finding Service
Michelle Younger founded the company in 1996, utilise her many years of experience in the hotel industry to form an venue finding agency which provides free accommodation and venue finding services for busy secretaries, marketing executives, training organizers, P.A.s etc.
| | |
| --- | --- |
| Initially operating from rooms in the family home, the business soon needed to expand and so, during 1998, moved to temporary office accommodation on a farm in the village. To provide both permanent offices and a home in which to live, the village's redundant Methodist Church was acquired and the long process of converting it begun. This fine structure provides living accommodation in the chapel hall while, since 1999, the school rooms at the rear have housed the offices of the company. | |
In 2002 we engaged the services of a third party specialist company who will periodically randomly select a number of our clients and conduct telephone surveys. The first three years results have given us a Gold Award customer satisfaction rating - the then highest level! In years 4 & 5 the grading was refined and we again achieved the highest level; a Diamond Award!!
In February 2003 the business changed from a partnership to a limited company. We now all work for Kinwardstone Limited but we will continue to trade as Kinwardstone Conferencing so, apart from changes to our stationery, it's very much business as usual.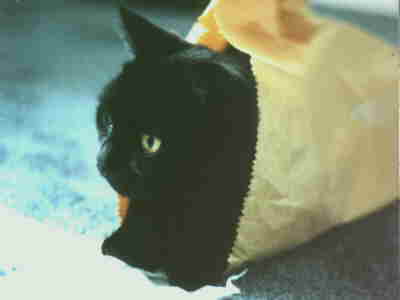 The late Bertie after whom our database is named
Visitors to our offices are often impressed with our collection of "Do Not Disturb" signs. It began about 15 years ago and now features several hundred examples of this often neglected art form. They have come from as near as Marlborough and as far as Mongolia and Bali so if you would like to contribute to our collection please post us any that you come across - they will be very much appreciated.
People also ask about our name.- Kinwardstone. It is now unique to Burbage and the following is a short explanation of its probable origin:
England's administrative system was established during the Saxon period. They created the Shires (controlled by the Shire Reeve or Sheriff), which were in turn divided into Hundreds, but the latter's power gradually declined until they were replaced by the District Councils in 1894. Typically, the Hundred's elders met monthly at an open place to consider local criminal offences, minor ecclesiastical matters and to levy local taxes. Wiltshire was divided into about 40 Hundreds of which Kinwardstone was the second largest. It's Court reputedly originally met at a now ploughed out tumuli in a field near Kinwardstone Farm, Burbage. In later years they more sensibly met at the White Hart Inn, Burbage.

The name probably came from a local Saxon royal (or 'cyne') called Werstan or Wickstan who achieved victory over Ethelmund, Earl of Worcester, about 800AD. It is claimed that a stone was erected on Chute Causeway in celebration of his victory and our logo is derived from its carvings.